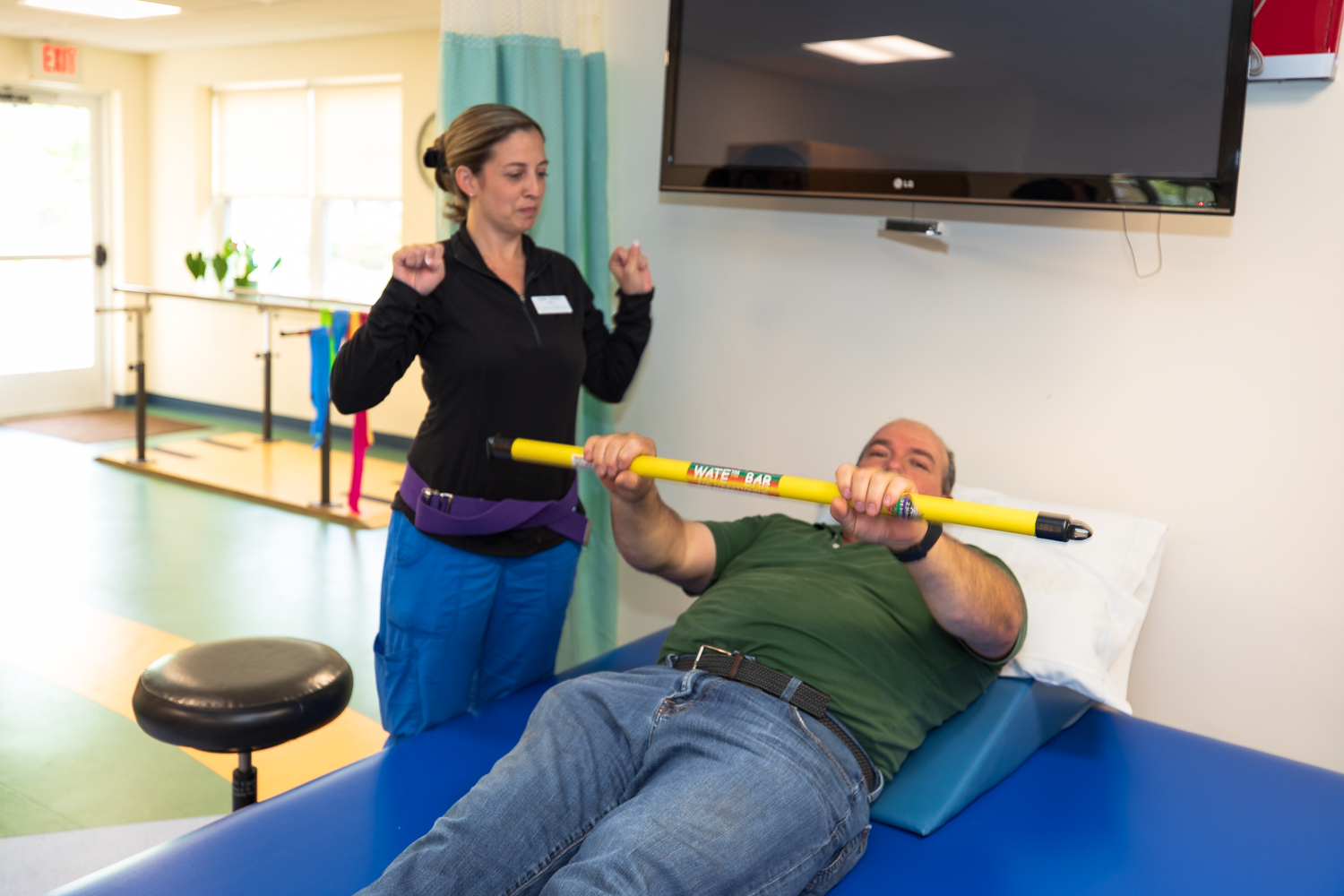 Expert rehabilitation care for all ages
Our goal here at Carlyle House is to assist you on your rehabilitation journey. We do that with a practical approach, all in an effort to help you gain back your independence. Our professionally trained rehabilitation team helps individuals through everything from injury, surgery such as joint replacement, cardiac and pulmonary events as well as other setbacks in life. Our team of physical therapists and occupational therapists, speech therapists, respiratory therapists, work closely with your medical team and our medical team to design an individualized rehabilitation plan. If you are in need of short-term rehabilitation care, we'd love to serve you here at Carlyle House.
Rehabilitation programs meant to get you back home
We want to get you back home and get you back to living your life fully. That's everyone's goal here at Carlyle House. In fact we want you to leave here stronger, more confident and able to perform self-tasks or understand who and how services were put into place to continue your success.