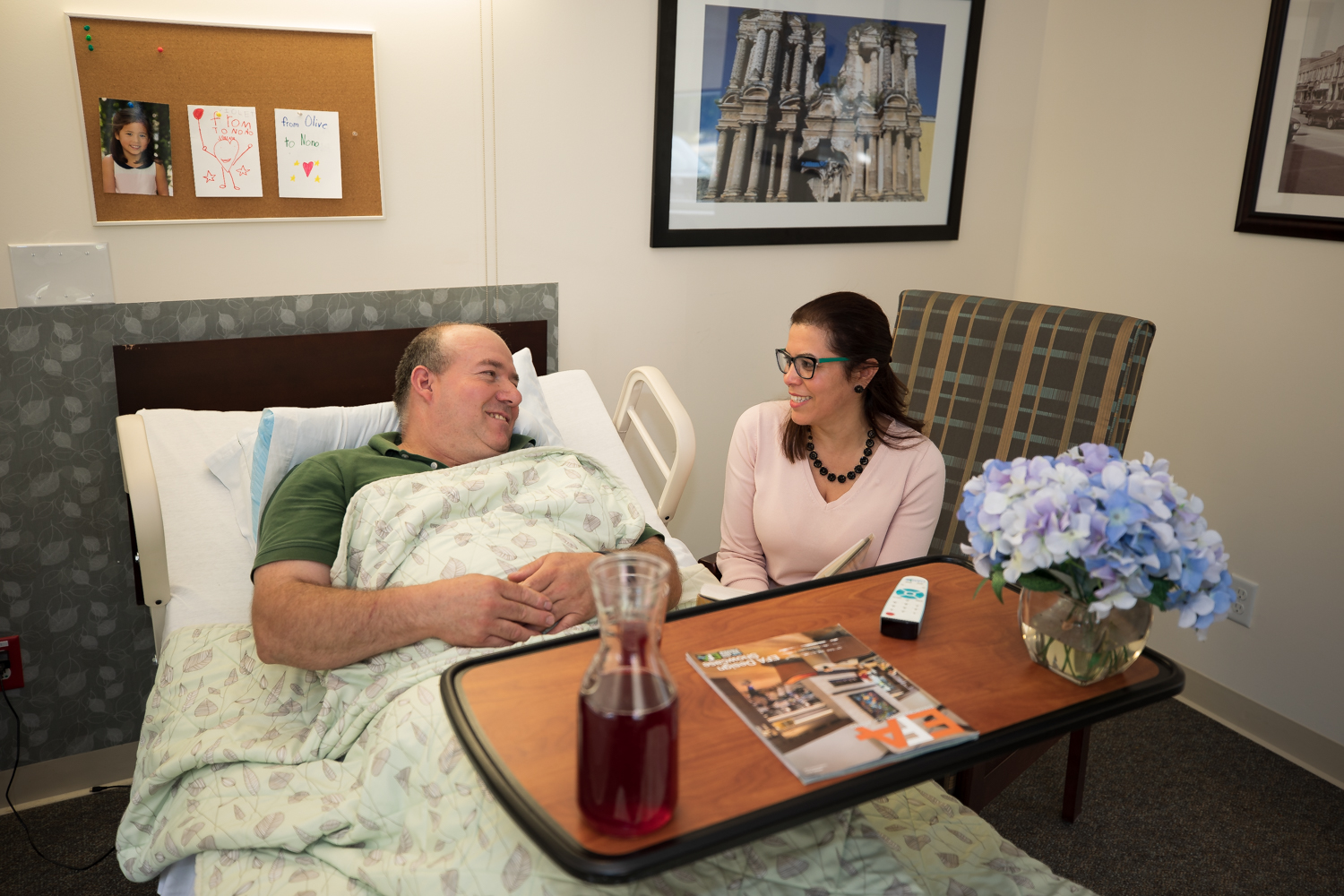 A medical and nursing team dedicated to your recovery
We pride ourselves here at Carlyle House on having compassionate, caring and highly skilled medical professionals ready to assist you in your recovery. Whether it is you we are serving, or a loved one, our skilled team in Framingham is highly regarded throughout the Metrowest and Boston area. One of the clear specialties here is wound care and we have a dedicated wound care team that offers specialized wound care to all our patients that require it. But it's not just that. Skilled nursing services include Ivy therapy, respiratory therapy, ostomy care, isolation needs, as well as wound therapy.
Our practical, all-around approach will get you home as soon as possible.
Receive the services you need in our comfortable Framingham location
Carlyle house is nestled in a quiet residential area of Framingham, conveniently located close to Route 9, 495 and 90. We understand how important it is to establish goals for both the short term rehab patient as well as the long term resident. A team approach to your individualized care plan is established with all disciplines, shared with both the patient/resident in their families and continued regularly throughout your stay.
All of our rooms are private or semiprivate, tastefully furnished with individual televisions, ample dressers/wardrobes, Wi-Fi available at no cost, laundry services, hairdresser, outside patio areas and are easily accessible to enjoy.
We know you or your family member want to get home as soon as possible. But while you stay at Carlyle House, our team of medical professionals and associates will make you feel right at home throughout your entire stay. Along with our welcoming staff comes our beautiful Framingham campus. All our rooms and other facilities are meticulously maintained with your comfort in mind. We also offer a full menu for our patients and specialized dietary options for those who require it.
We along with the patient and their family help develop a practical approach to gain the confidence level needed to return home, teaching the skills needed to be successful at home and reduce fears and anxiety once there.
Carlyle house also has registered mental health conditions available for medication reviews as well as education to the patient and their families